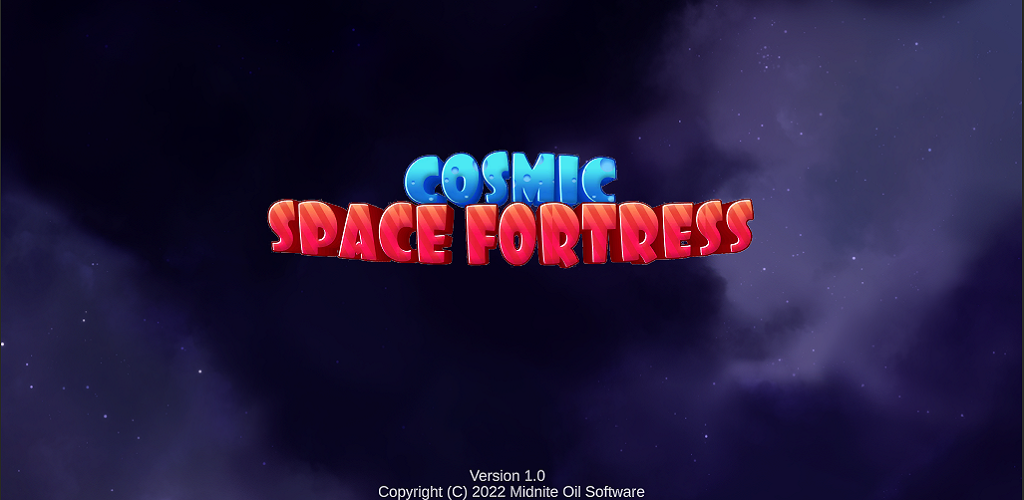 Cosmic Space Fortress
Remake of the arcade classic Starcastle.
Written in Unity with stunning visuals and challenging enemies and hazards.
Dodge asteroids, missiles and enemy fire while you try to penetrate the fortress' concentric, rotating shields to blow it up.
Controls: z=rotate left, x=rotate right, n=thrust, m=fire.
Asteroids and enemy seeking weapons drop power-ups: shields, extra-life, booster thrust, double/triple/quadruple turrets.
Play the game right in your browser here in itch.io.
It's also available for iPhone and iPad on the Apple App Store and for Android on Google Play.